Insulation and high thermal conductivity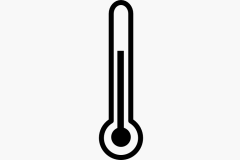 Thermal management of electrical parts is very important because the heat release is increasing with being smaller the electrical parts day by day.
Most of plastics shows very low thermal conductivity less than 0.5 W m-1K-1, which is useful for thermal insulator. Therefore, it is not easy to up the thermal conductivity of plastics. One of the way to increase thermal conductivity is compounding with large amount of fillers which show high thermal conductivity. On the other hand, high thermal conductivity resins are researched now, but it has just begun.
PBI Advanced Materials can offer high filler content materials because PBI Advanced Materials can make materials by compression molding. The compression molding method makes it easier to mix polymers with high content fillers than other molding method. PBI Advanced Materials also focuses the electrical insulative property of plastics and aims to development of the materials with high thermal conductivity and electrical insulation.
PBi Shapes