Customize composition of materials to meet customer's requirements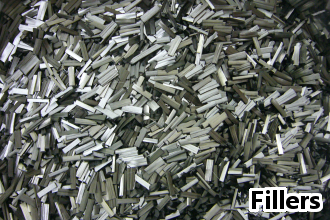 PBI Advanced Materials proposes the suitable materials composition based on customer's requirements. The main fillers PBI Advanced Materials uses are as follows,
Ceramic whisker
Ceramic fiber
Carbon nanotube
Carbon fiber
Carbon black
Graphite
Boron nitride
Polytetrafluoroethylene
Aramid fiber
Polybenzimidazole fiber
Pigments     …etc.
For details of fillers, please contact PBI Advanced Materials.
Inquiry form