UPI (Ultra-high-performance polyimide)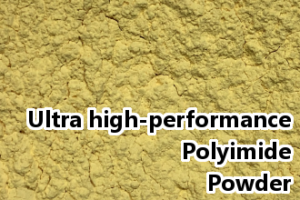 Aromatic polyimides are used on a wide range of fields: aerospace, automobile, electronic application, because of its extraordinary properties, e.g., good mechanical properties, great heat resistance, electric insulation, and solvent resistance.
8000 series is a stock shape molded from biphenyltetracarboxylic dianhydride (BPDA) base polyimide which is synthesized in UBE Industries.
This polyimide shows ultra high heat resistance and low water absorption. Especially, its heat deflection temperature is around 480°C which is the highest level value of all plastics.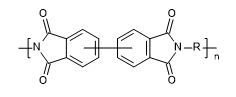 Typical properties of UPI

| | | | | |
| --- | --- | --- | --- | --- |
| Item | Condition | Standard | Unit | Property |
| Glass transition temperature: Tg | - | DSC | °C | ND |
| Tensile strength | 23°C | ISO 527 | MPa | 100 |
| Tensile strain at break | 23°C | ISO 527 | % | 2.0 |
| Flexural strength | 23°C | ISO 178 | MPa | 190 |
| Flexural modulus | 23°C | ISO 178 | GPa | 7.0 |
| Charpy notched impact strength | 23°C | ISO 179 | kJ m-2 | 1.5 |
UPI - Stock shapes